DATTO RMM for IT Management
Break from the status quo and join the 1000s of Managed Service Providers using Datto's Remote Monitoring Management 
to solve the complex problems their customers face each day.
The ability to remotely manage your IT Infrastructure has become the most important factor. You need to be able to identify root causes of network slow down, faulty workstations and server and printers and provide solutions for many other IT related problems fast and accurately. The RMM solution you choose needs to be easy to use, highly scalable and cost effective.
Check your expectations at the door. Datto RMM is not your typical RMM. Born in the cloud, Datto RMM delivers a unique way to grow your business, solve more problems, get more work done, and become more secure, all while saving you time.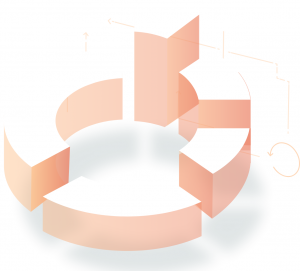 Unique Platform Architecture Built to Withstand Time
Legacy software architectures were never built with today's MSP in mind. MSPs need RMM platforms with the capability to handle jobs of any scope and size. Datto RMM's underlying architecture is what makes the platform so special. While most users will never actually see the elegance of the platform at this level, the magic comes from the unique underpinnings of this sophisticated platform, delivered as a service, and without the burdens of self-hosting.
Unique Pace of Development
New problems are always emerging, and software is only as good as the problems it solves. Datto RMM has a crystal clear, long-term vision for the future of RMM. The passionate engineers behind the platform are fueled by this vision. They deliver frequent, meaningful updates according to a progressive roadmap. Datto RMM Partners have now come to expect monthly updates introducing new innovations and refactored capabilities to improve the quality of life, not the other way around.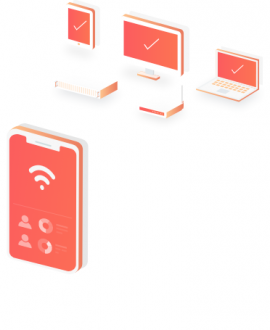 When software is frustrating to use or limited to only "experts" in the business, employees become dissatisfied with the time it takes to complete tasks. Datto RMM is described by users as "Enjoyable to use" and "Easy to get work done" because Datto RMM is built to do complex things, beautifully and simply. Special care is put into the user experience and is one reason so many MSPs are choosing Datto RMM for their business.
MSPs have a lot at stake and are moving away from less secure options, preferring solutions that proactively help to secure the business and end-clients. Datto RMM looks at security through a critical lens and proactively implement defensive postures, even when the decision is a hard one to make. Datto is constantly discussing and implementing measures to keep our partners safe from the ever-present, and the persistent threat of cybercriminals.
There is no one-size-fit all Customer Experience offering for MSPs after the initial sale. What is preferred are vendors who recognize the diversity of business operations and offer a variety of consulting and support services to accommodate a wide range of scenarios. MSPs are also inquiring with their peer communities to identify software vendors who provide the best support by responding and resolving requests in the quickest time.
*IT solution providers and Company internal IT department are welcomed to purchase 'License Only' packages, with low minimum end-points purchase.