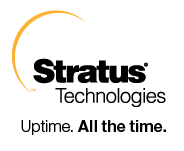 In today's industrial environments, companies are faced with mounting pressure to be more efficient with fewer resources. At the same time, industrial technologies are becoming more powerful and more connected, yet are being deployed where there are little or no IT resources. The influx of data from these technologies and devices is driving the need for – and growth of – new edge computing infrastructure.
That solution is here. ztC Edge is a zero-touch, fully virtualized and self-protecting computing platform, specifically designed for industrial edge environments. With built-in remote management and user-installable in less than an hour, ztC Edge significantly reduces the IT burden for virtualized computing at the edge. Its self-protecting and self-monitoring features help reduce unplanned downtime and ensure availability of business-critical industrial applications.

Purpose-built for operational technology (OT), ztC Edge is easy to set up, configure and manage, with user-friendly tools and redundant, hot-swappable nodes that automatically verify compatibility and synchronize themselves.

Availability and virtualization built in

Self-protecting and
close monitored

Installed in under 30 minutes

No IT or data room
Ideal for running business-critical industrial applications quickly and reliably in remote, locations with limited or no IT resources, ztC Edge users benefit from: